November 14, 2013 - 9:30 am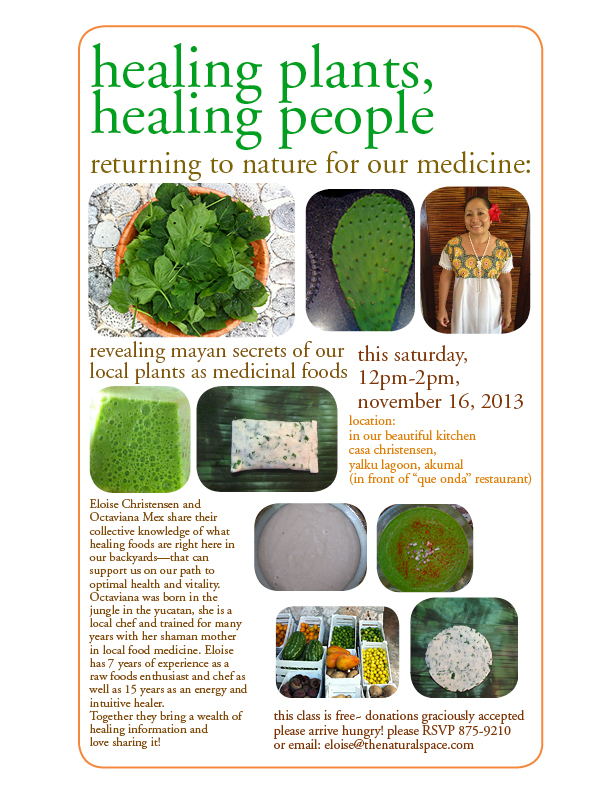 Revealing mayan secrets of our local plants as medicinal foods.
Eloise Christensen and Octaviana Mex share their collective knowledge of what healing foods are right here in our backyards—that can support us on our path to optimal health and vitality. Octaviana was born in the jungle in the yucatan, she is a local chef and trained for many years with her shaman mother in local food medicine. Eloise has 7 years of experience as a raw foods enthusiast and chef as well as 15 years as an energy and intuitive healer. Together they bring a wealth of healing information and love sharing it!
This is a class we teach in Akumal, in the Yucatan. Eloise also teaches classes in the Bay area and also in Sun Valley, Idaho. She is available as a private chef—organic raw, cooked and vegan—is her specialty.