March 12, 2013 - 12:32 pm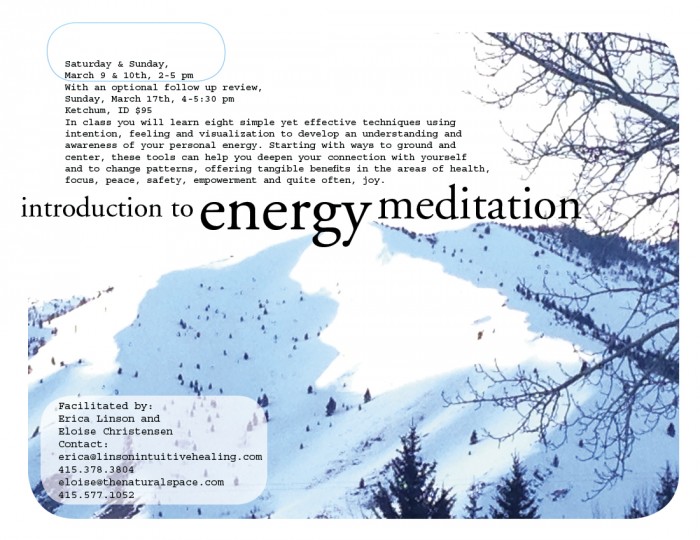 erica and i are very excited to share more classes! it has been a rich and full winter of teaching our energy meditation classes here in ketchum, idaho. we have been so honored. thank you idaho.
we love you!
classes begin in the bay area in april. and we are offering a variety of classes of all levels in idaho this summer 2013.
we will keep you posted.
happy healthy spring!!