yoga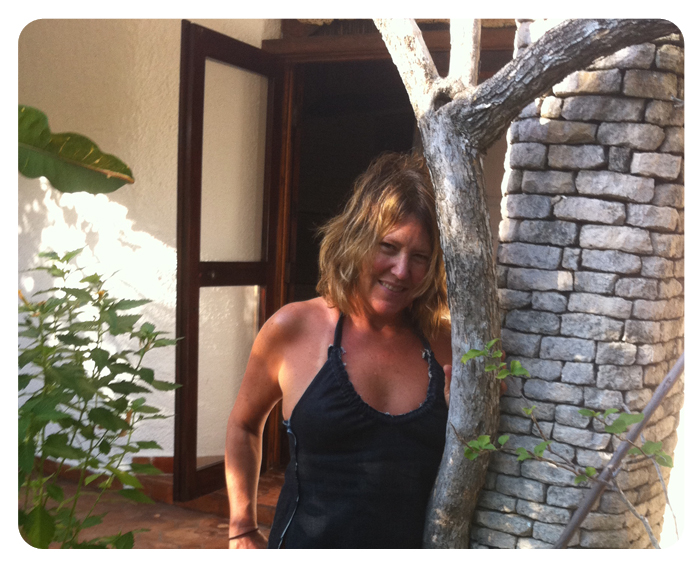 Growing up on the eastern slopes of Mount Tamalpais in the 1970s, I tagged along with my yogi mother to Sylvia Boorstein's Hatha Yoga class at College of Marin at age 12. After adventures with Bikram in my 20s and Iyengar in my 30s, anusara in my 40s—i found Patricia Sullivan's class— a softer form of Mr. Iyengar's—and i knew i was home. i enjoyed a unique and deep teacher training in 2004 at Yoga Mendocino with Mary Paffard. As i was beginning my Craniosacral therapy practice in 1999, my clients wanted more understanding and support on how to live in their changing, unwinding bodies. I love integrating yoga as a resource and tool for my bodywork clients to support and sustain their opening and deepening selves. Practicing with Kim Holme's— a pilates teachers training in 2005 and her movement-based yoga for over 13 years has been life-changing on and off the mat. i translate through my own experience of the effortlessness of yoga infused functional movement.
.  .  .   .   .   .   .   .   .   .   .   .   .   .   .  .  .
The earth is always there to support and energize us. As we root deeply into the earth, we can then expand out from an embodied, grounded place. From there we can play~ There is more emphasis on the actions of each movement and pose versus the outcome or end result.
.  .  .   .   .   .   .   .   .   .   .   .   .   .   .  .  .
Currently Eloise is teaching in her beautiful studio in Woodacre, California.
friday mornings in the studio— 10 -11:30, drop in class  / sliding $20
functional movement while embodying your yoga
For more info, private or small group sessions— email: eloise@thenaturalspace.com