December 28, 2009 - 10:56 pm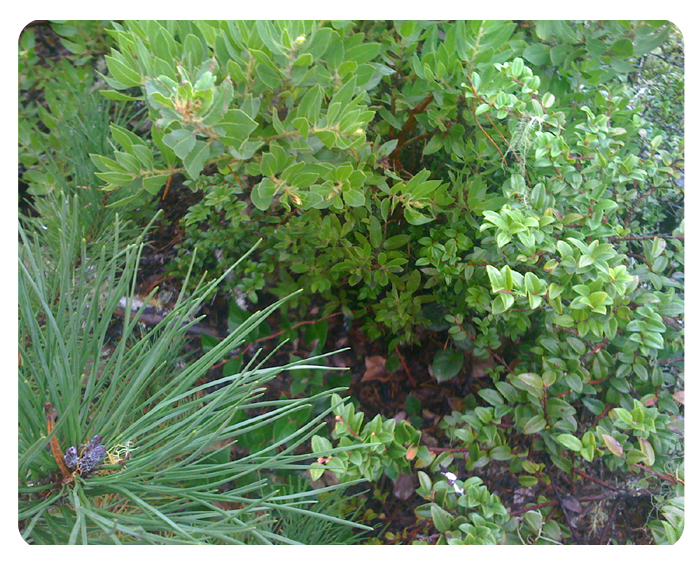 i love the huckleberry bushes, the bishop pine and manzanita nearly blossoming! iphone nature photography. my friend and colleague deb asked me this question today: what is my experience as i connect to nature through my photography? 
love.
as i stand carefully next to the manzanita bush to reach a shot of some lichen,
i am pulled deeply into the moment with these beings.
they are different of course but so joyous.
they ground and celebrate simultaneously.
they are my mentors.